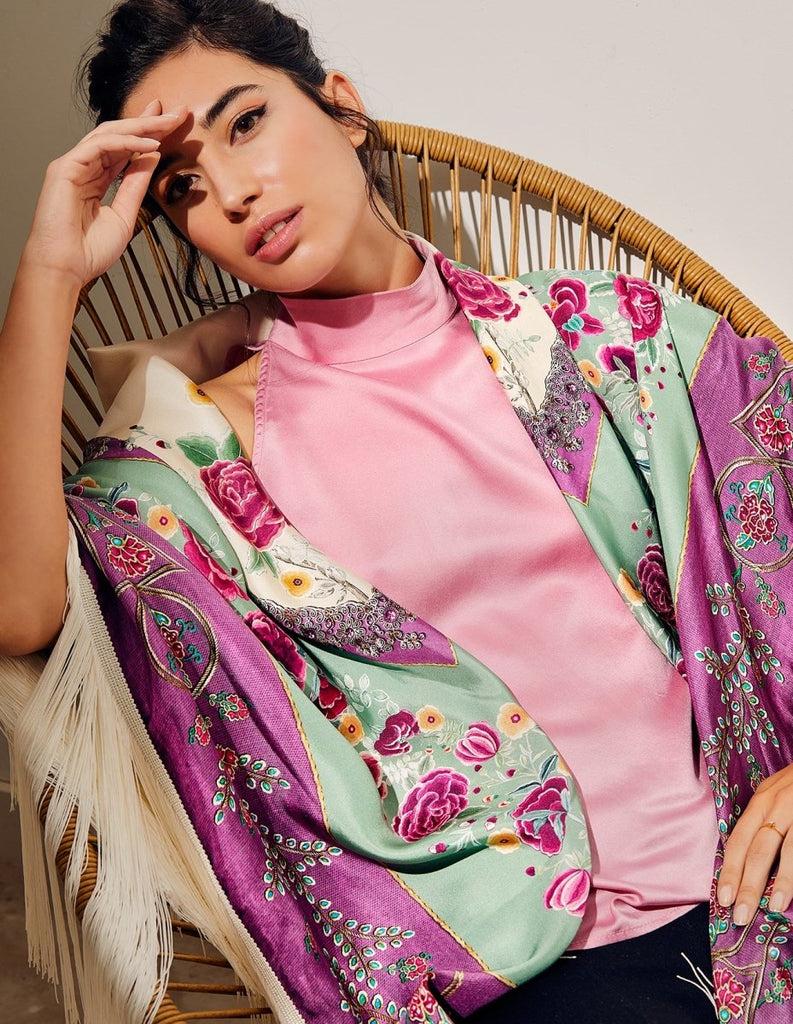 NEXT
PREV
Zoom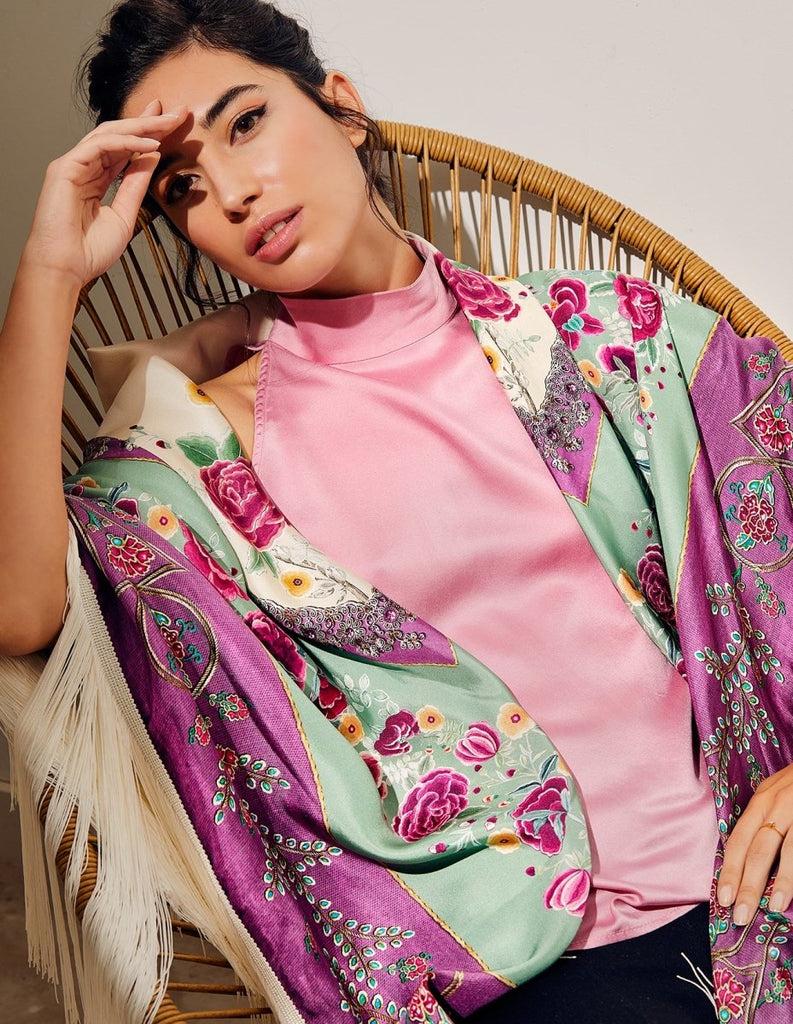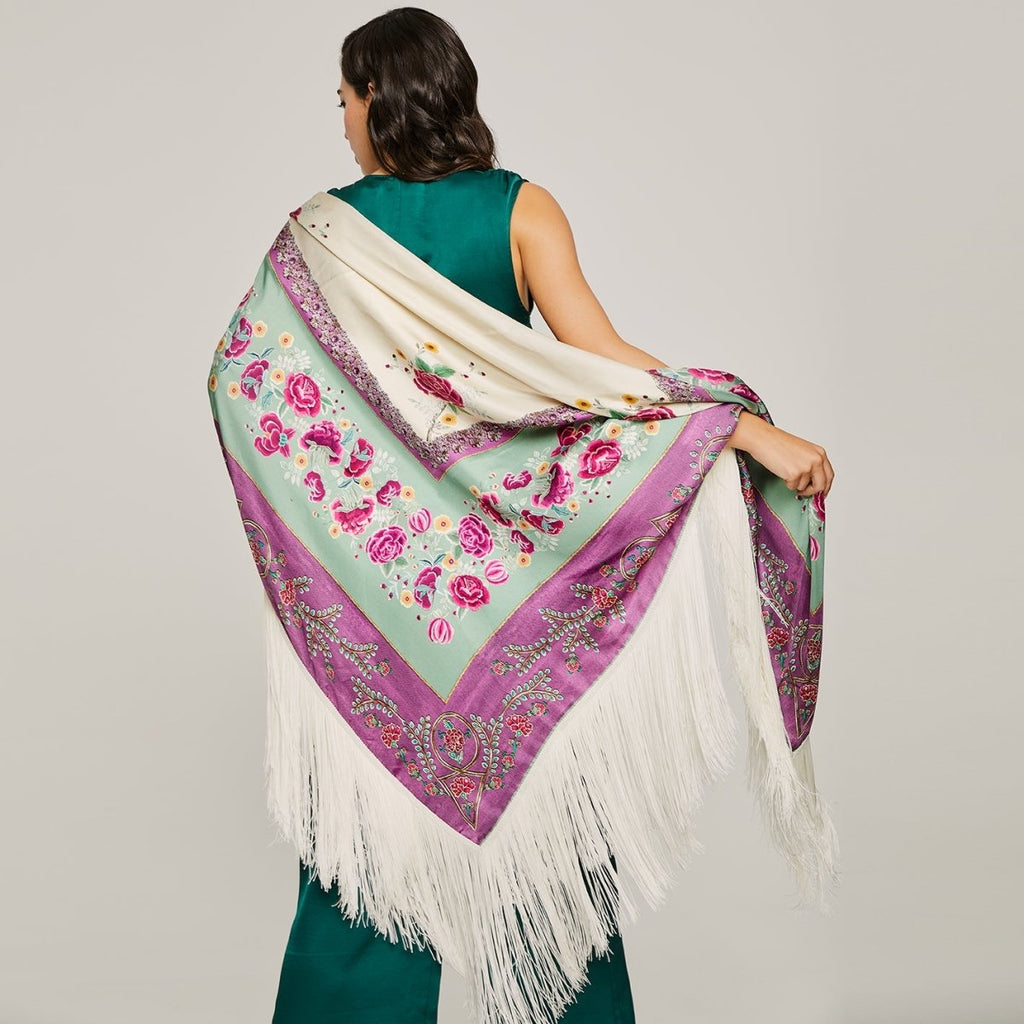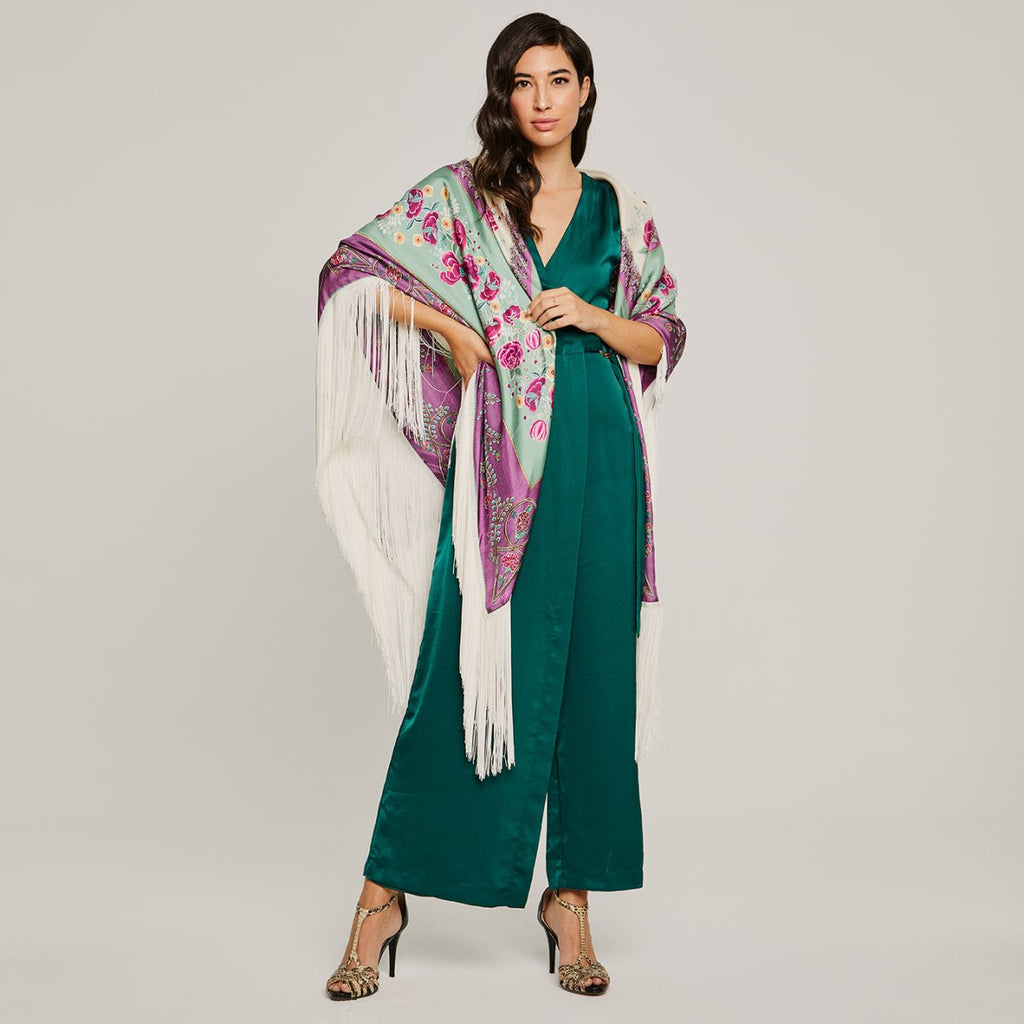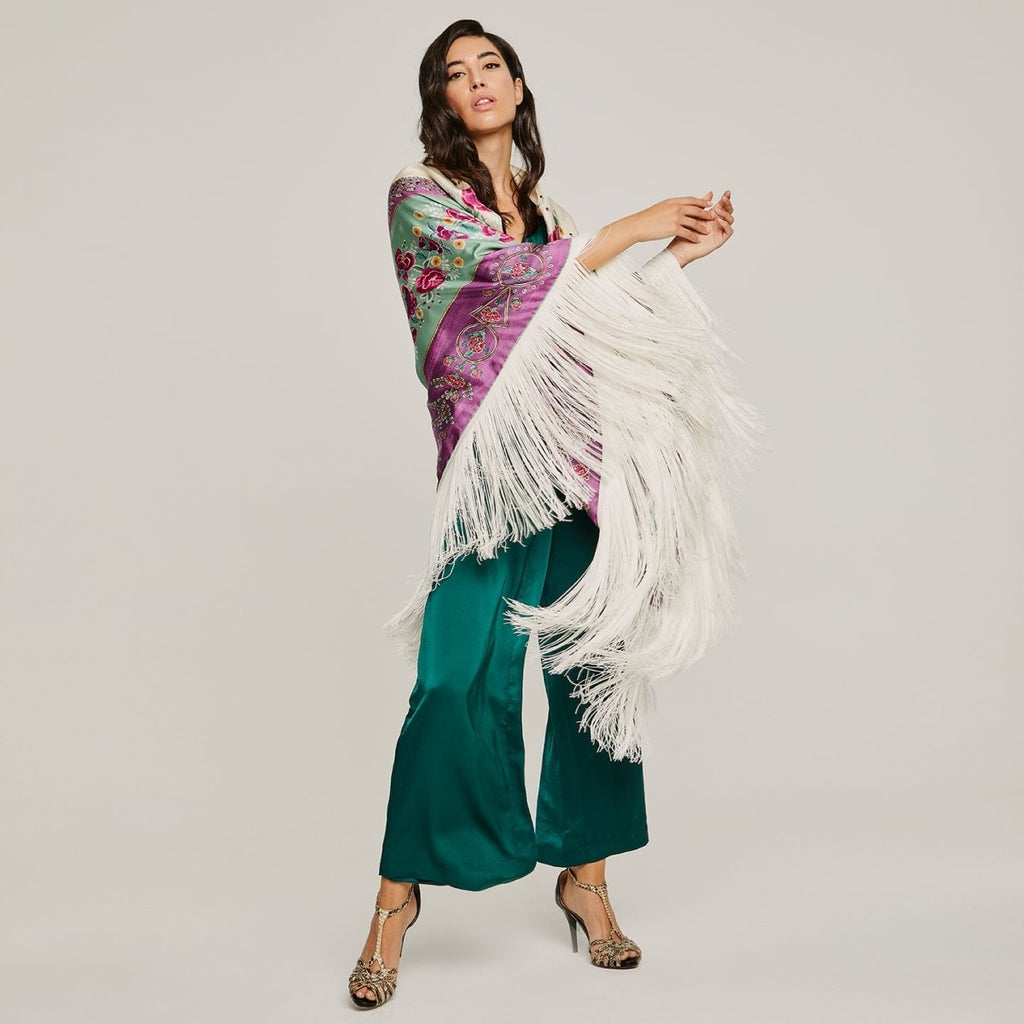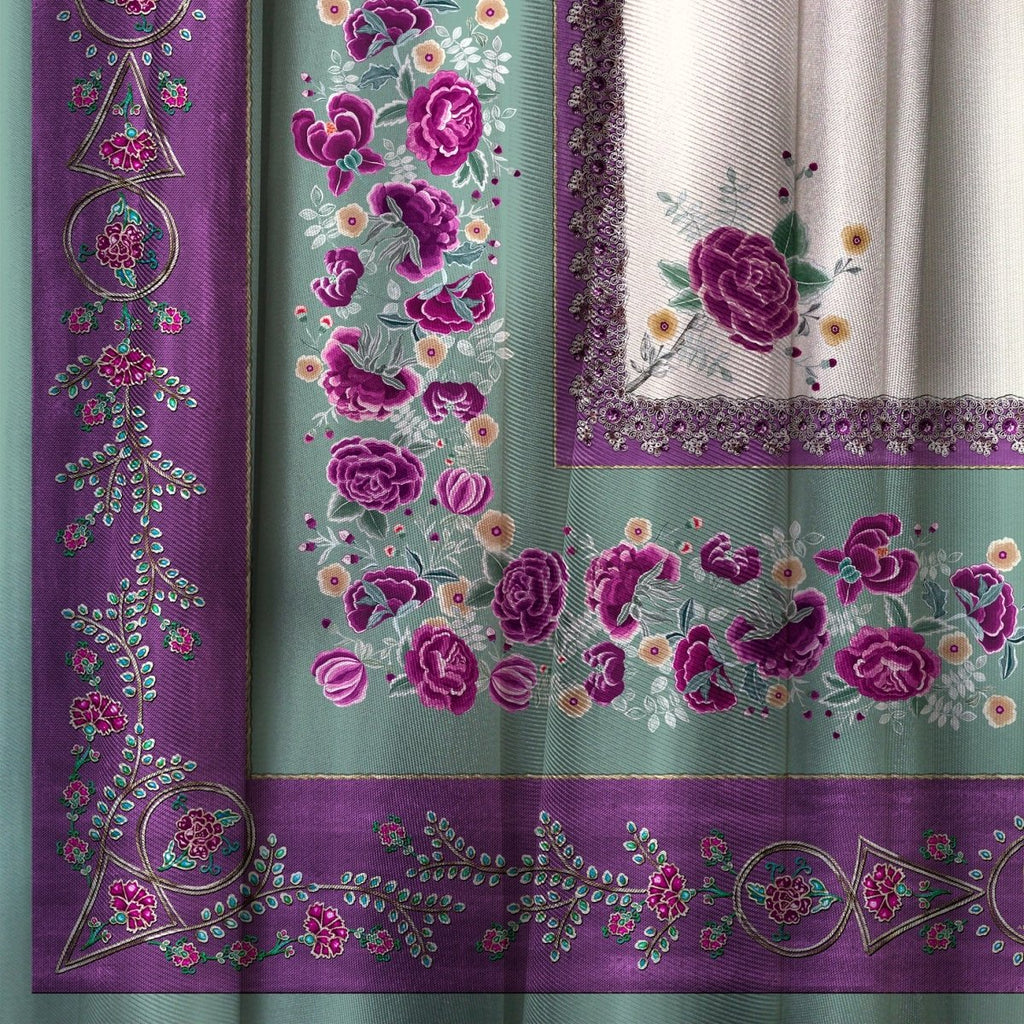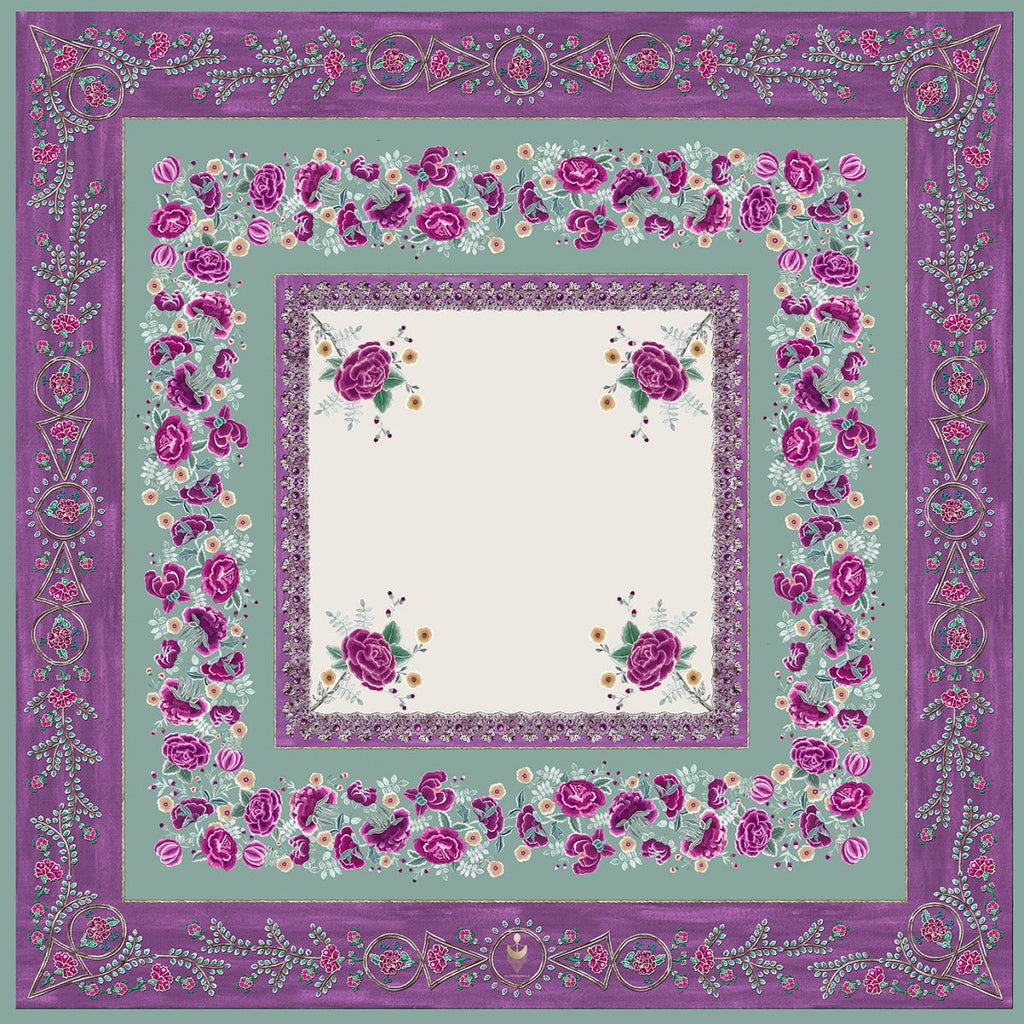 Mantón Sevilla Violeta
Made in Spain
100% Natural Silk
Inspired by art and nature
For any occasion
100% free shipping (SPAIN)
Bandana gift in autumn shawls and beautiful brooch in spring shawls
Shawl delivery in 20 calendar days
Handkerchief delivery in 15 calendar days. More info on Whatsapp
Da un toque elegante y sofisticado con este mantón.
Con esta paleta de color tan espectacular y esos ramos de peonías tan utilizadas en los clásico mantones de Manila, notarás que llevas un mantón diferente pero con ese ligero aire flamenco.
 Las grecas que acompañan a este mantón darán ese acabado similar al de las mejores pasamanerías tradicionales.
No olvides que también puedes darle un uso más casual e informal, esta ha sido nuestra intención al crearlo.
Características del mantón:
100 % twill de seda de alta calidad
Talla estándar: ancho: 140x140 cm + flecos de 30 cm de largo.
Talla más pequeña: 120x120  cm + flecos de 30 cm de largo.
Packaging:
Queremos informarte de que si te animas a adquirir un mantón en Altermanila, lo recibirás en una preciosa caja hecha a medida especial para su cuidado y conservación y con dos regalos sorpresa muy prácticos: un precioso broche de seda exclusivo de Altermanila y una bolsa de algodón para que tu mantón no te falte en tus viajes.
Como regalo:
También te sugerimos esto: ya sea a nivel particular o como regalo conjunto entre varias personas. Si haces o hacéis un regalo de cualquiera de nuestros mantones será un acierto seguro. La persona querida te/os lo agradecerá muchísimo al ser una prenda de lujo, de capricho, especial... no lo olvidará nunca, ya que, debido a sus diseños atemporales, son un fondo de armario que no pasarán de moda que podrá usar en esas ocasiones tan especiales para ella.
Consejos de uso y cuidado:
Lávalo en agua tibia o en seco y plánchalo a temperatura media.
Guárdalo doblado sobre sí mismo, formando un rulo, en su caja original y envuelto con papel de seda.
Colócalo en una percha dos días antes de usarlo para que se estire de forma natural.
Plazos y gastos de envío:
Plazo de entrega: 15 días. (Si tienes algún evento con fecha cerrada, avísanos y te lo enviaremos en un plazo mínimo de 10 días).
Gastos de envío :

Incluidos para España (península).
Europa: 39 €
Latinoamérica y USA y resto del mundo: 53 €.
Islas Canarias: 47 € (incluído DUA).
Your shawl will be stamped, prepared and packaged in our warehouse in Barcelona. and you will receive it in a maximum of 20 calendar days from the purchase process. If you are in a hurry, write to us at info@altermanila.com and we will see what we can do so that it arrives before.
Shipping is completely free

Make sure you have ordered the correct design and color, as we are not responsible if you have ordered the wrong design or color.
However, if there is an error on our part, please contact us at the address info@altermanila.com for an exchange or return.
More products in this collection